Advances in Sensor Technology Research to Support Drilling Automation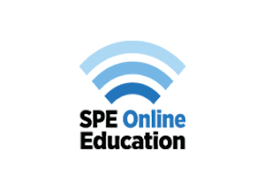 The University of Texas at Austin has been working on advanced sensor technologies over the last 6 years in a bid to improve the safety and efficiency of drilling operations, and to reduce uncertainty with regards to data and situational awareness. The sensor technologies include a cuttings transport sensor, an X-Ray densitometer, an automated rheometer and a bit box sensor. All these sensors are enabled by recent advances in hardware and software technologies. This presentation will introduces all the four technologies, their working principles, the prototypes built and results from field trials. These sensors are expected to play a big role as we move towards drilling automation.
This webinar is categorized under Management Discipline.
All content contained within this webinar is copyrighted by Dr. Pradeepkumar Ashok and its use and/or reproduction outside the portal requires express permission from Dr. Pradeepkumar Ashok.
Watch here - https://webevents.spe.org/products/advances-in-sensor-technology-research-to-support-drilling-automation