SHOWCASE YOUR EXPERIENCE TO THE GLOBAL DRILLING COMMUNITY
This IADC/SPE International Drilling Conference and Exhibition is developed by the industry for the industry and is the perfect forum to learn, network, and showcase. It brings together operator companies, contractor firms, and service companies to address challenges and deliver improved performance.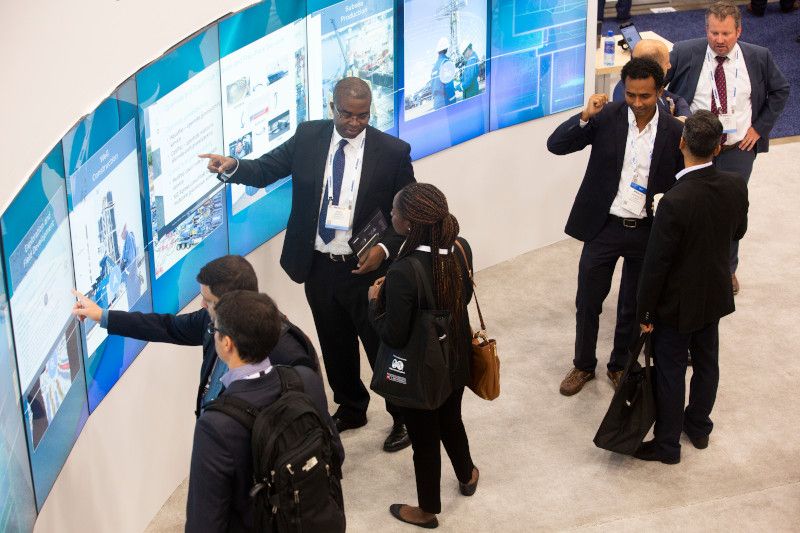 WHAT WILL YOU GAIN FROM ATTENDING?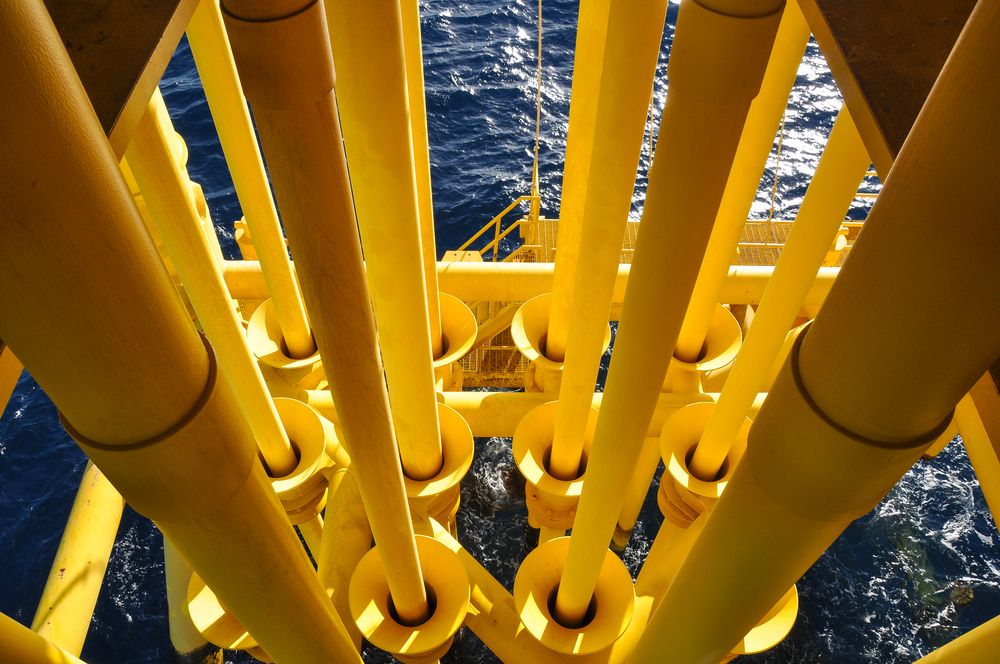 "This is the conference where the world's premier drilling experts and industry leaders gather to share best practices and to learn more about the innovations, technologies, and strategies that will help us safely, efficiently, and cost-effectively deliver energy for generations to come."
Janelle Daniel
Transocean
2024 Conference Chair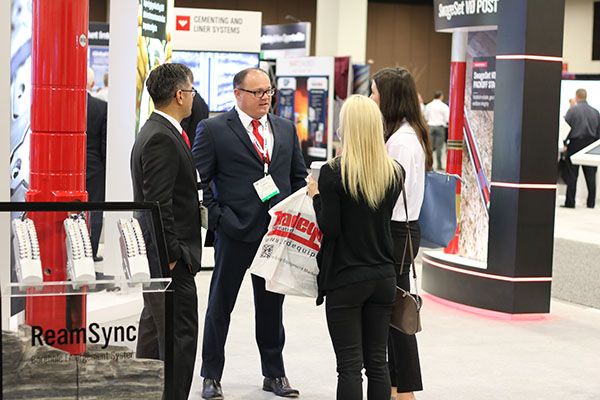 Alternating annually between the US and Europe, the 2024 conference will take place in Galveston, TX, attracting international operators, contractors and service providers in drilling.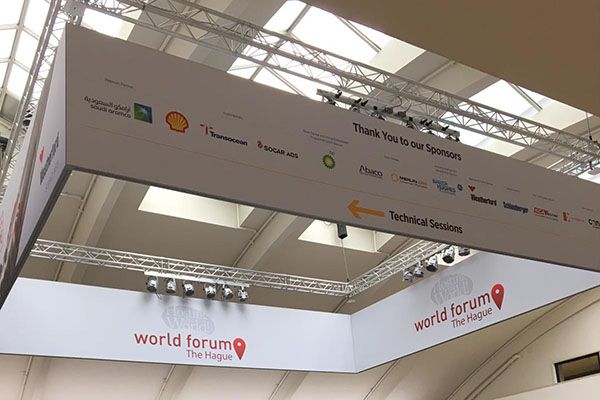 Position your company as an industry leader at this strategic event. Maximize your brand visibility and exposure to attract investors to your drilling projects.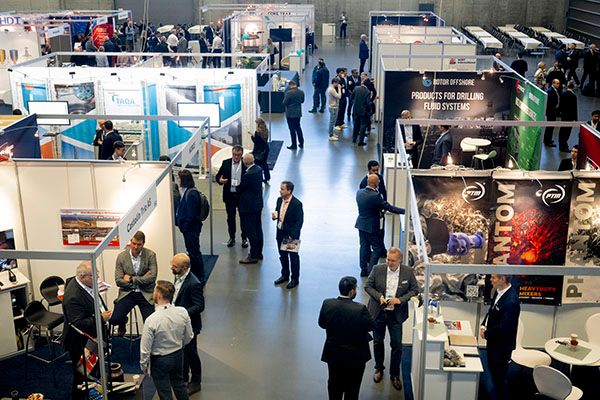 Showcase your company's technologies, valuable services, and unique expertise to key decision-makers in drilling. Acquire valuable sales leads at the leading drilling technical event.
WHAT ARE ATTENDEES SAYING?
"Building on its reputation for the highest calibre of technical content, the event provides an excellent forum in which to learn, network and promote."

"This event stands out as one of the most highly attended in the industry with extensive opportunities to network and make new business contacts. The large number of exhibiting companies makes for a remarkably well attended exhibition. Due to the prestige of this conference, the quality of technical papers delivered is usually at a high level and worth looking forward to."

"The technical program and papers presented at this conference are outstanding and truly reflect the state of the art in applied well construction technology. That makes this a "must-attend" conference, especially if one is involved in developing innovative technologies that move this industry forward."

"This event provides the most unique opportunity to interact, share and learn from the leaders in the industry. I try to attend all networking opportunities, exhibition, or technical program where possible."

"It was about Drilling! Seriously, meeting face-to-face with colleagues. This is the premier event for drilling technology, and an amazing number of ideas and collaborations and opportunities are "opened" at this event."

"I think a lot of people think this conference is only meant for drillers, but I think everyone in the upstream, midstream and downstream sector can benefit from this event. It will broaden your knowledge and understanding of what's going on in the drilling world and how they can leverage on this in their own space"

"It is one of the best attended and high quality events on the O&G calendar."

"This is a conference dedicated to well construction and here you will find the latest solutions to reduce well construction costs as well as to be able to drill extremely challenging wells. The people at this conference provide solutions to all sorts of well construction challenges. This event reflects the pulse and future of well construction technology."

"I like the setup of the presentations - grouping them together by topic, and allowing people to filter in and out to be able to attend the most desirable talks. Networking with industry members was great!"

"This event is a great opportunity for young people to be introduced to this wonderful industry. The oil and gas industry has gone through some difficult times, but has also withstood tough situations – but these conferences bring people together, identify new opportunities and build great careers"

"The SPE/IADC conference stands out from other events in the industry due to its pioneering role in the oil and gas drilling field, featuring the latest advancements and innovations. The technical program covers a diverse range of topics, providing valuable insights and knowledge for attendees to take back to their organizations. The conference also offers unparalleled networking opportunities, bringing together a diverse range of professionals from around the world. Whether you're looking to stay on the cutting edge of drilling technology or build valuable connections in the industry, the SPE/IADC conference is a must-attend event."

"It was great getting the chance to see what challenges other companies are tackling and learning about new ideas that we can implement in my own company."

"I attended some years ago to deliver a technical paper and was appreciative of how well it was received. My company still receives enquiries today regarding the paper and I am glad it is adding value."

"The SPE/IADC Drilling Conference is the world's premier conference in drilling. This is where people who are at the top of their game present their material, get feedback and we have really sophisticated companies showcase their technology"

"The networking enabled by the conference was phenomenal. This in turn led to more research and development collaborations. The conference also covers a wide variety of topics within well construction, and is a great learning opportunity."

"As a Driller of 45 years, this is the premier conference of the year."

"No other event focuses on drilling technology as much as this conference."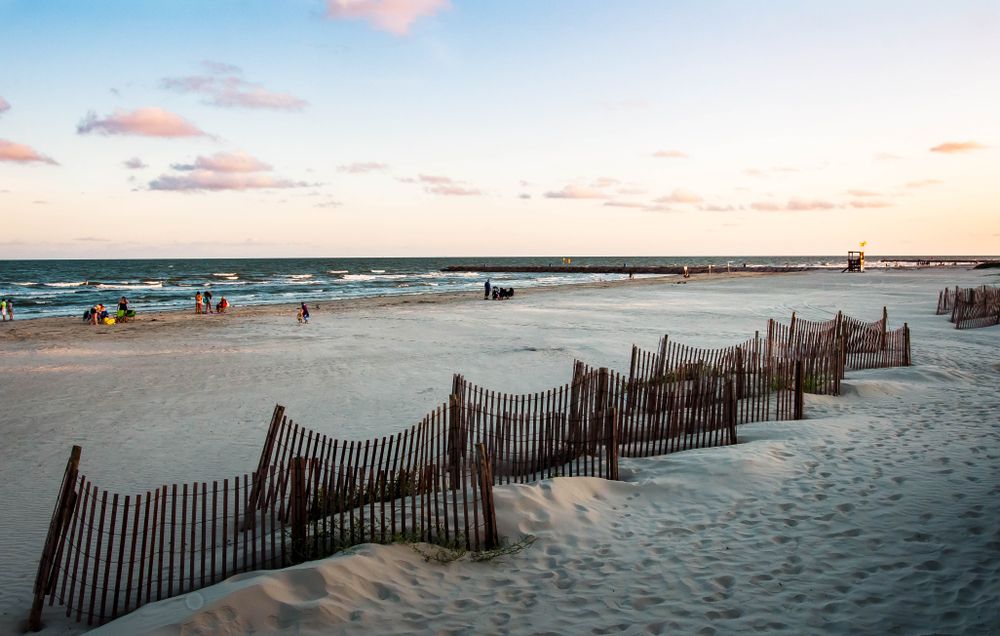 JOIN US IN GALVESTON, TEXAS FOR 2024!
Visit Galveston and the nearby area during your stay at the IADC/SPE International Drilling Conference and Exhibition.
Galveston, Texas is a charming Southern retreat just 50 miles from Houston. It's a destination full of art, historic architecture, chic boutiques, ghost legends and more - all tucked within a quaint Gulf Coast barrier island. Come experience the charm of Galveston Island.
STAY INFORMED ON THE LATEST DRILLING INSIGHT AHEAD OF THIS LEADING CONFERENCE
TRENDING CONTENT FROM JPT