30 September 2020
Colorado Regulator Poised To Place Major Restrictions on Where New Wells Can Be Drilled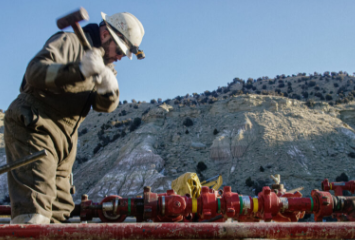 Pending final approval, it will become the most restrictive setback for new oil and gas wells in the US.
The COGCC passed a measure on Monday that will be followed by a final vote on 1 November, which is widely expected to result in the formal adoption of the 2,000-ft setback rule that will take effect on 1 January 2021. The decision came after the Colorado legislature passed a separate bill last year redirecting the focus of the state's industry regulator from promoting oil and gas development to one with more impetus on curbing environmental issues such as methane emissions.
In 2018, Colorado voters rejected a ballot measure that would have required all new wells in the state to be drilled at least 2,500 ft from occupied buildings. That failed proposal featured no exceptions for oil and gas operators. Under the 2,000-ft rule, there are no exceptions for schools and childcare facilities. However, operators will be able to request hearings for site-specific waivers that fall outside of these areas.
Critics of the new rule, including local oil and gas groups, argue that the 2,000-ft setback is a de facto ban on new drilling and completions activity in the state which is home to dozens of small and mid-sized independent tight-oil and gas producers. According to various media reports and industry analysis, some of these companies could see between 70 and almost 90% of their undeveloped acreage impacted by the extended setback distance.
Among the biggest oil and gas companies that operate solely within Colorado are PDC Energy, Extraction Oil & Gas, Bonanza Creek Energy, and HighPoint Resources. Other large producers with a major footprint in the state include Occidental Corporation and Noble Energy, which is being acquired by Chevron in a transaction expected to close by year-end.