19 February 2020
Transocean's Backlog Signals A Deepwater Revival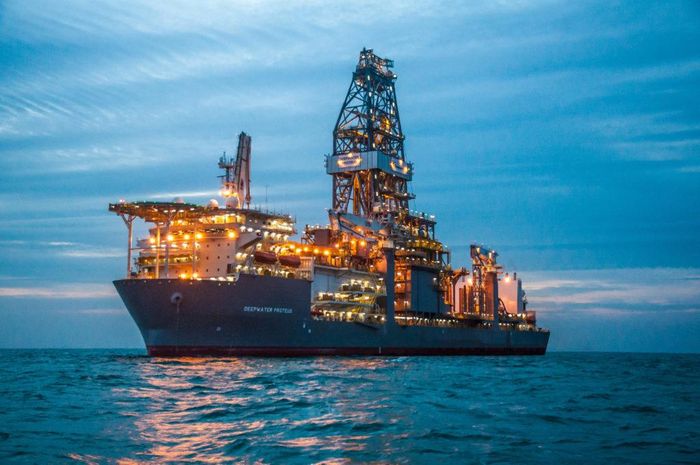 The deepwater drilling business may finally be coming out of a 5-year coma.
Transocean reported multiple signs of life getting better when it discussed its fourth-quarter earnings report Tuesday, though they did not include turning a profit.
"As utilization across our floating fleet improved for the first time in over 5 years, and day rates for high specification ultradeepwater assets increased 75% over the course of the year, we believe that 2019 marked the beginning of the much-anticipated recovery in the offshore drilling industry," said Jeremy Thigpen, president and chief executive officer for Transocean.
Signs of recovery included the reactivation of two drillships—Deepwater Corcovado and Deepwater Mykonos—and the addition of a new one, Deepwater Norge, working for Equinor in harsh waters off Norway.
The backlog of contracts has creeped above $10 billion and Thigpen said that deals to bring back a "handful" more into service is a reasonable possibility over the next 2 years.
It has "sold out" its available rigs in the Gulf of Mexico—with growing demand on both the US and Mexican sides—and is seeing growth in other oil-rich basins that could push day rates up from around $250,000 to nearly $300,000 by year end, he said.
One sign of change is customers are moving beyond low-risk wells that can be quickly tied into platforms and getting back into exploration.
"Deepwater exploration will exceed development for the first time since 2014," Thigpen said. In Mexico, a spate of recent discoveries will lead to a jump in development drilling.
Some of those wells will be on the technology frontier. It is building the Deepwater Titan for Chevron, which will be the first to be equipped to drill 20,000-psi wells, and Transocean is talking with other companies interested in drilling 20K wells using another vessel under construction, the Deepwater Atlas. It a massive drillship with derricks able to handle 3-million-lb hookloads.
All of this is encouraging for offshore engineers, but the stock price still dropped on a day when oil companies were hit by reports of slowing oil demand growth. Transocean shares fells 2.4% for the day, which is half the loss from early trading. The $4.41 closing price is 35% below where it started the year.
The driller reported losses for the quarter and the year, and will continued to do so for some time. For the fourth quarter the deficit was $51 million, or 8 cents per share. The loss would have been wider were it not for $244-million worth of non-cash adjustments, including big bumps for termination of a construction contract and tax benefits.
Growing demand and a tight supply of the deepwater rigs in Transocean's fleet has pushed up rates sharply, but they are still about one-quarter of what they were in boom times, when $1-million day rates for deepwater rigs was a rule of thumb.
Tough negotiations are likely associated with those gains. Thigpen's team rejected an offer which was $30,000/day less than one it did agree to. And as he reported on individual rig rates, he kept saying, "We expect, and we will ultimately command a higher rate for this asset."
Revenues and cash flow from operations are rising, but Mark May, executive vice president and chief financial officer for Transocean, said the company is not going to generate more cash than it is spending until 2022 because of the more than $1-billion outlay this year and next on new drillships.
At this point, cash flow is a critical indicator of its long-term health as it juggles a heavy debt with the cost of building and refurbishing rigs to meet the rising demand.
Being an early mover in the 20K market should help. An analyst pointed out the first of them, the Deepwater Titan, will earn a day rate of around $450,000, and asked Roddie Mackenzie, senior vice president of marketing, innovation, and industry relations, to predict what a similarly equipped Deepwater Atlas could earn.
"We'd rather not tip our hand," during the tender process, Mackenzie said, adding "You have seen where rates have been previously for 20K work and we have described many times an improving market. So put those two pieces of information together and see what you get."