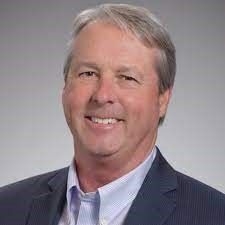 James Wicklund
Managing Director
,
Stephens Inc
Mr. Wicklund is a Managing Director and Senior Banker in the Energy Group at Stephens Inc. This follows a career in geophysics, engineering and operations in the global oil and gas industry, four years managing a broad energy investment portfolio and decades of following the industry as a senior research analyst.
He spent 15 years in the oil and gas industry, working in geophysics and engineering, living in Australia, Singapore, Milan, London several times as well as the US, with Western Geophysical, Sun Oil, and ECL before joining the financial services industry as a research analyst covering the Oilfield Services sector.
Mr. Wicklund has been head of the energy research group at Rauscher Pierce, now Royal Bank of Canada, Managing Director and Head of Energy Research at Banc of America Securities Inc., a portfolio manager at Carlson Capital, an $8 billion hedge fund responsible for all of energy investments, and the senior Oilfield Services analyst at Credit Suisse and now a Senior Banker and Managing Director in Energy Investment Banking for Stephens Inc. He has been recognized by various awards and recognitions including #1 rankings in Institutional Investor, Greenwich Surveys and the Wall Street Journal's "Best on the Street" and was a frequent contributor to CNBC, CNN and other media outlets.
He is a member and past symposium chair of the Society of Petroleum Engineers (SPE), the Society of Exploration Geophysicists (SEG), on the boards of the National Offshore Industry Association (NOIA), the Petroleum Equipment Suppliers Association (PESA), and the Maguire Institute Advisory Board, at SMU his alma mater.
Stephens Inc.
Stephens Inc. is one of the largest investment banking firms outside of New York City. Founded in 1933, the privately-held financial firm from Arkansas provides investment banking research, wealth management, public finance, and insurance brokerage services through its 28 offices located mostly in Southern and Eastern US. It also has business lines related to institutional sales and trading, private wealth management, and capital management. Beyond its service offerings, the firm's private equity arm Stephens Capital Partners holds a portfolio with some 50 companies.