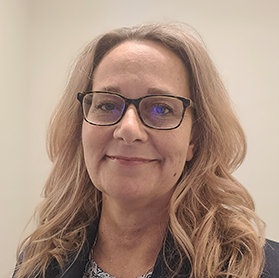 Lees Rodionov
VP of Global Stewardship
,
Schlumberger
Lees has spent her entire professional career at multinational oilfield service company Schlumberger in a variety of roles and locations. She is currently based in Houston and part of the corporate team, serving as Global Director for Sustainability.
Prior to this role, Lees was President of Schlumberger North America Land. Since relocating back to Houston in 2013, she has also held positions as Global Account Director for two of Schlumberger's largest clients globally and Human Resources Director for the Production Group. Before returning to Houston, where she is from, Lees was General Manager for Schlumberger Alaska.
Throughout her 28-year career with the company, she has relocated eight times, including assignments in Houston, Anchorage, Scotland, Venezuela and Trinidad. Her assignments throughout that period have spanned Human Resources, Finance, Sales, IT and Managing Operations.
Prior to joining Schlumberger, Lees grew up in a small town in Texas and attended Rice University in Houston. At Rice, Lees earned a Bachelor of Arts degree in Management and an MBA in Finance.