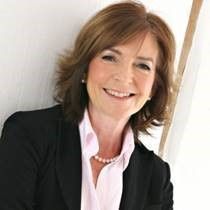 Valerie Wark
Executive Coach, Leadership Tutor & Author
,
Valerie Wark Associates
Valerie is an Independent Consultant and an Associate of Ashridge Business School, Ernst & Young and Korn Ferry.
Valerie coaches individuals at Board level, Directors and High Potentials. Her qualifications and experience as a CEO, a Non-Executive and as an Executive Coach and Leadership tutor, enable her to relate to clients in terms of both their business and psychological needs. She is widely known for innovative programme design and executive coaching that delivers results.
Increasingly, she works with organisations to review and design strategic learning and development activities that will support the organisation and individuals in achieving their desired outcomes.
She regularly transfers learning from the arts and sports e.g., The England Cricket and Rugby teams. Valerie has an interest in the development of women as leaders and has four years action research experience around the representation and development of women at Board Level. As an author she wrote Leadership PQ – How political intelligence sets successful leaders apart. An insight into what are the worlds most influential leaders are doing that sets them apart in their ability to contribute to a better future for all.